Forums
Random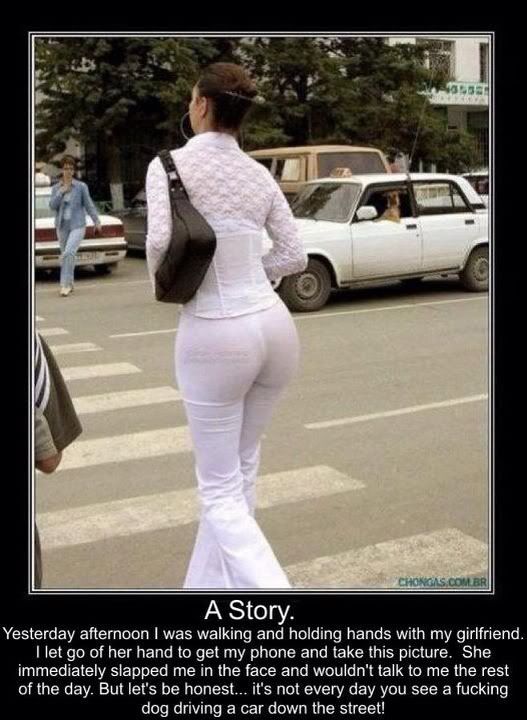 _-=~>•)
'Tis now the very witching time of night,
Let me be cruel, not unnatural:
I will speak daggers to her, but use none;
_-=~>•)
Because I could not stop for Death, He kindly stopped for me.
Replies to This Posting
Re: Random

A vacationing penguin is driving through Arizona when he notices that his oil pressure light is on. He gets out to look and sees oil dripping from the motor. He drives to the nearest town and stops at the first gas station.

After dropping the car off, the penguin goes for a walk around town. He sees an ice cream shop and decides that something cold would really hit the spot. He gets a big dish of ice cream and sits down to eat. Having no hands he makes a real mess trying to eat with his flippers. After finishing his ice cream, he goes back to the gas station and asks the mechanic if he's found the problem. The mechanic looks up and says "It looks like you blew a seal."

"No no," the penguin replies, "it's just ice cream."

Re: Random

You gotta watch this.... too friggin CUTE!!


http://www.youtube.com/watch?v=nlYlNF30bVg

14 seconds in.... and.....oh just watch the whole thing.... hehe the dog at the end.... how cute are goats!!!